Event 2: Reggio Emilia, Italy
---
We are all equal
Siamo tutti uguali
Remembering the testimony of Holocaust Survivors and experiences shared by this group, we begin to create small figures representing individuals and their stories . . .
Mandeep leads us, starting with the story of her grandmother who survived the violence of Partition in India
---
"She was a strong woman who survived and buried the pain."
First we revisit the stories we have heard.
We consider the materials.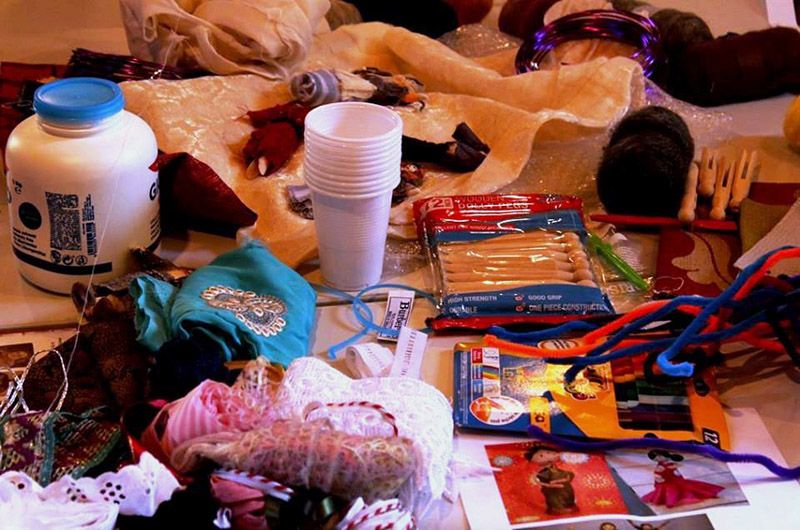 Sinthu talks about Isaipriya, television journalist, who was assaulted and killed by the Sri Lankan army on the last day of the 26 year civil war
---
"She had a heart condition, she was not a soldier."
Fatima told us that integration begins with saying good morning to your neighbour.
From there understanding grows, from there communities work together, from there pressure is put on politicians, from there hope grows.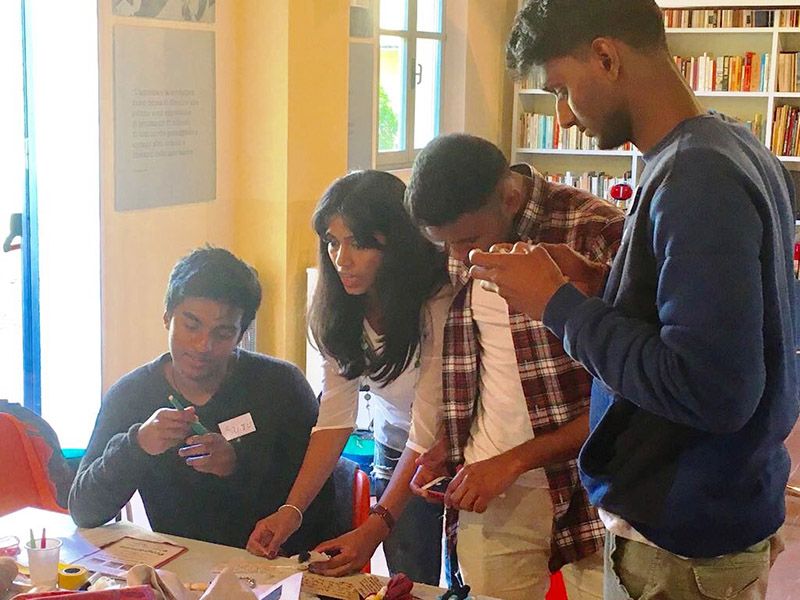 Imran creates a figure of himself carrying a message:
---
"Stop killing people in the name of religion"
"To live is to take decisions and bear the consequences."


Boubakar