---
The buttons exercise
Liczenie guzików
We meet some participants in Lublin at the Cultural Centre, housed in a former monastery. We introduce the idea of buttons as a way of remembering individuals who died in the Holocaust and in genocide since 1945 . . .
We say: "Choose six buttons that represent the closest members of your family and arrange those buttons according to the relationship they have with you and one another, using coloured matchsticks."

"Now choose another six to represent the people you rely on in your daily lives: doctors, nurses, teachers, shopkeepers, librarians, faith leaders and so on."
"Finally, select another six to represent the more formal representatives of the community and city: local government officers, politicians, the police, artists, writers, lawyers."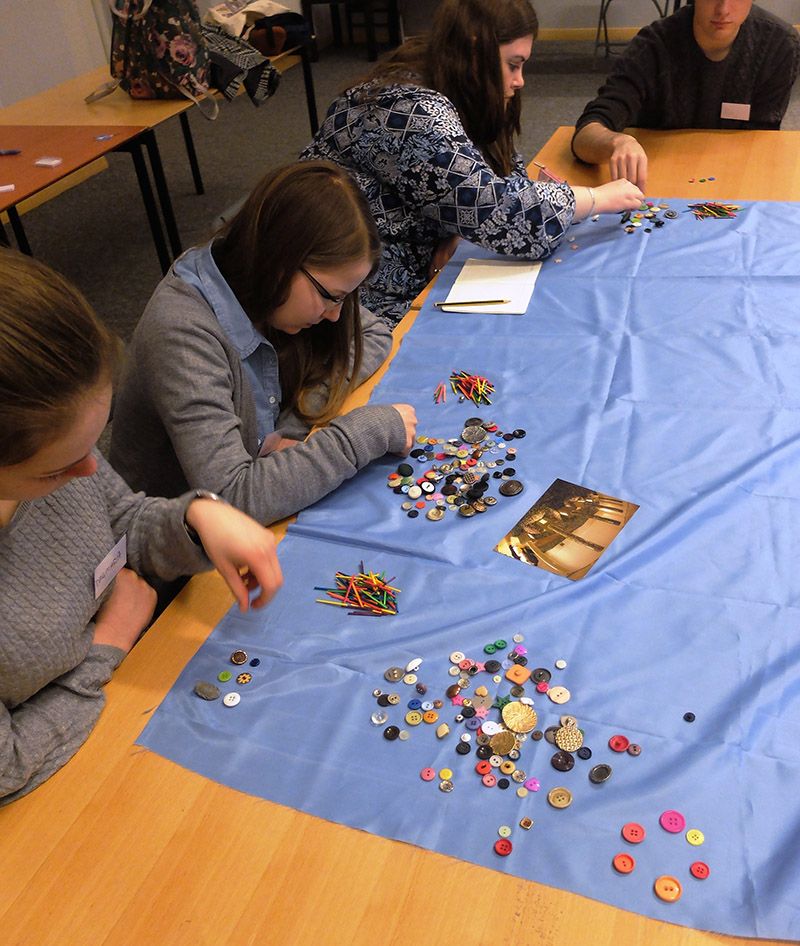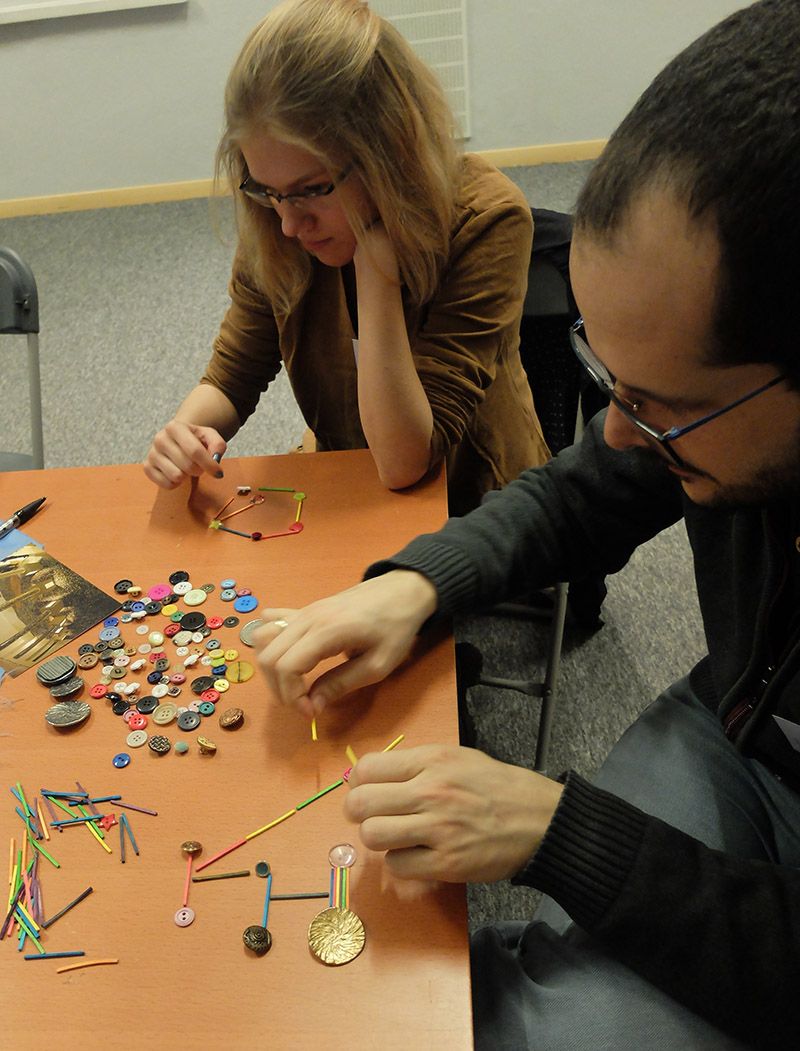 When they are happy with their arrangements, we look at them...
But then… Chris asks them to remove all the red buttons and bin them.

This causes consternation especially if a red button is someone's mother or a child.

He asks them to remove any blue buttons.

Gaps begin to appear, buttons are disconnected, isolated.
The message is clear. When individuals cease to be valued as human beings and become "the others", the infrastructure of communities breaks down, family tradition, culture and memory are erased.
The exercise is followed by gentle conversation about who we are and where we all belong as individuals. Where there are gaps, we feel disconnected, uncertain, regretful. Very quickly, we learn things about one another.
Kasia tells us she is a part time guide at Majdanek Concentration Camp. She tells us that she has only recently become aware that her own grandfather was imprisoned there. He too, could have been so easily removed from her history.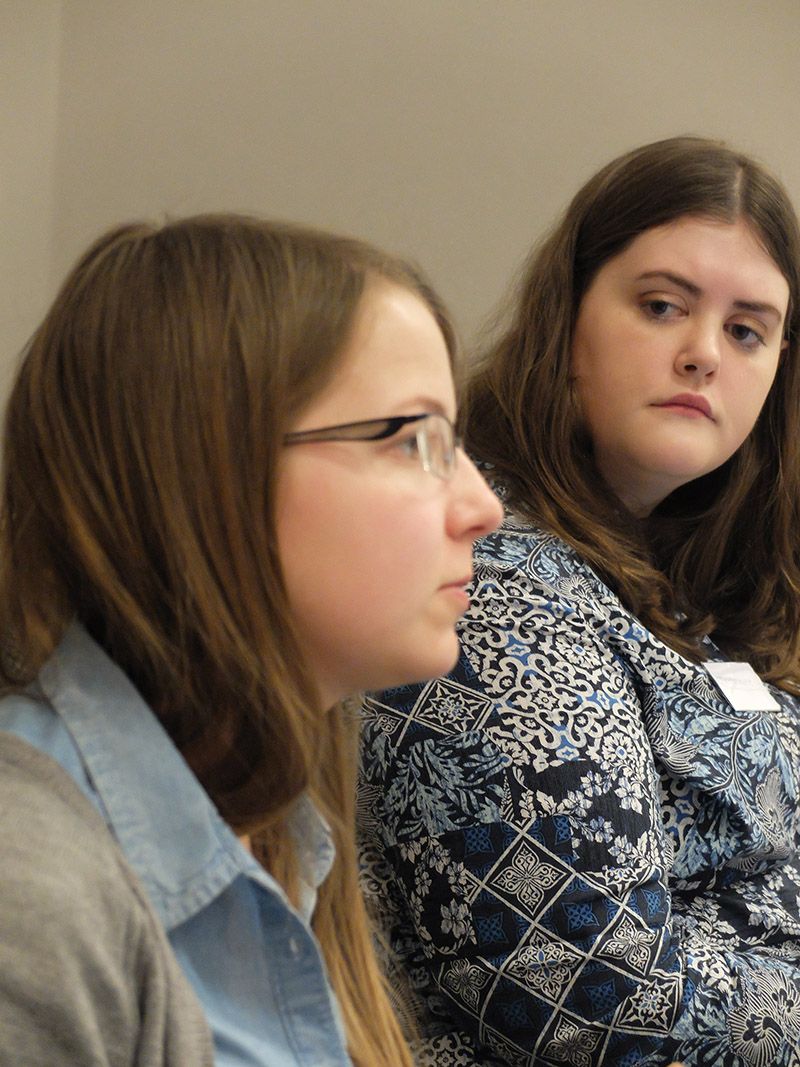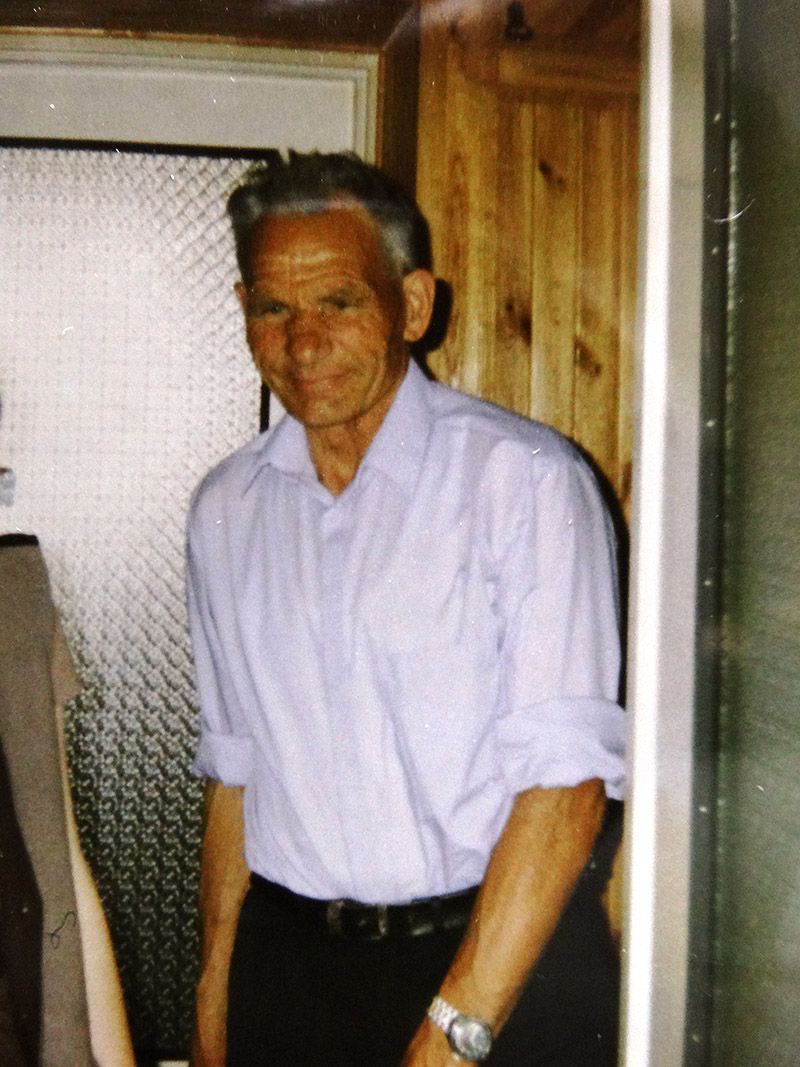 Many inhabitants from the rural hinterlands of Lubelszczyzna were imprisoned in the concentration camp of Majdanek as punishment for failing deliver the quota of agricultural products that the occupation regime demanded.
Kasia's grandfather
When he was 19 years old, they arrested my grandfather for helping Polish partisans. He was held in the transit camp in Zamość on 1st of July 1943, but he was young and brave, so he tried to escape. Unfortunately, his escape failed and he was sent to the concentration camp at Majdanek in Lublin. He spent one month there doing slave labour. Unexpectedly, on 1st of August 1943 he was released from the camp without any reason being given and luckily, he came back home. However, the village where he lived was invaded again. Nazis sent large groups of farmers for forced labour in the quarries in Mauthausen, Austria, and my grandfather was one of them. Once again he wanted to run away but failed. After 10 months he was taken to Złotoryja where he worked in agriculture. He spent 2 years there until 1945. When the war was over, he left Złotoryja and returned home. I cannot believe I did not know this story until recently.