Event 4: Coming together in the UK
---
Teach us to outgrow our madness
We travel to Yorkshire Sculpture Park, the open-air sculpture gallery in West Bretton, near Wakefield. It is a beautiful place but we are particularly interested in the temporary Alfredo Jaar exhibition that has outdoor and indoor elements . . .
The Garden of Good and Evil presents us with an orchard of 101 different trees planted in square boxes.
It is beautiful, quiet, meditative, but hidden amongst them are nine stainless steel cells, metaphors of the secret detention facilities operated by the CIA across the world, used as torture chambers.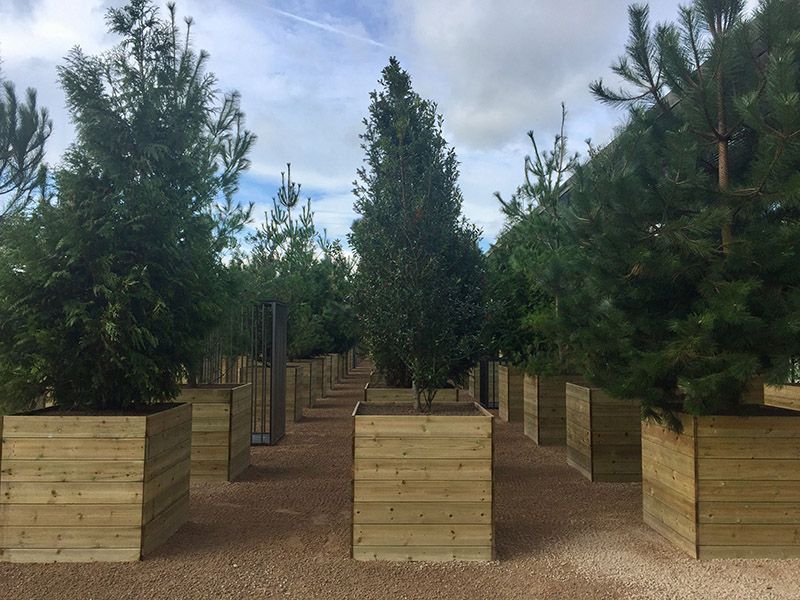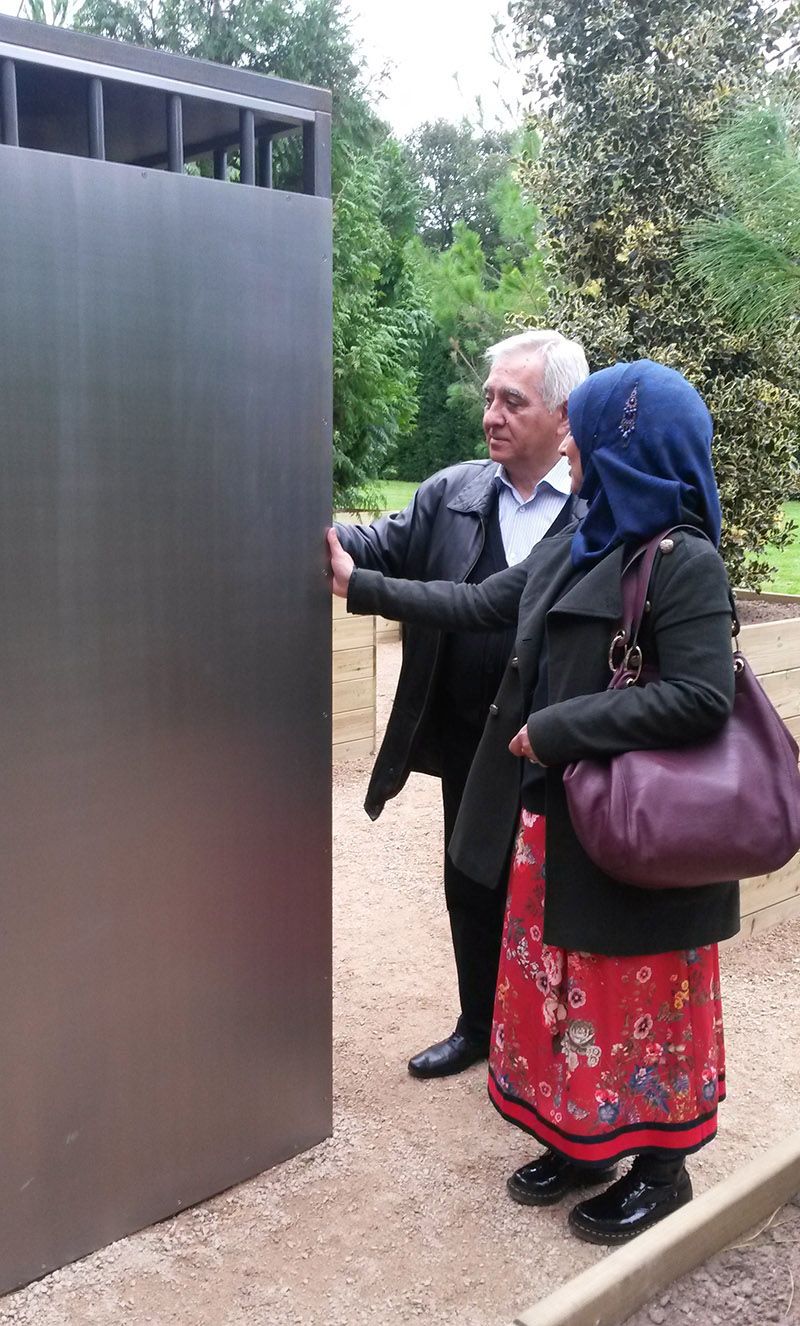 Jaar is renowned for striking the perfect balance between information and poetry as a politically engaged artist:

"All art is socially conscious but I will not act in the world until I understand the world."

His themes are grief, violence, human rights abuse and refugees.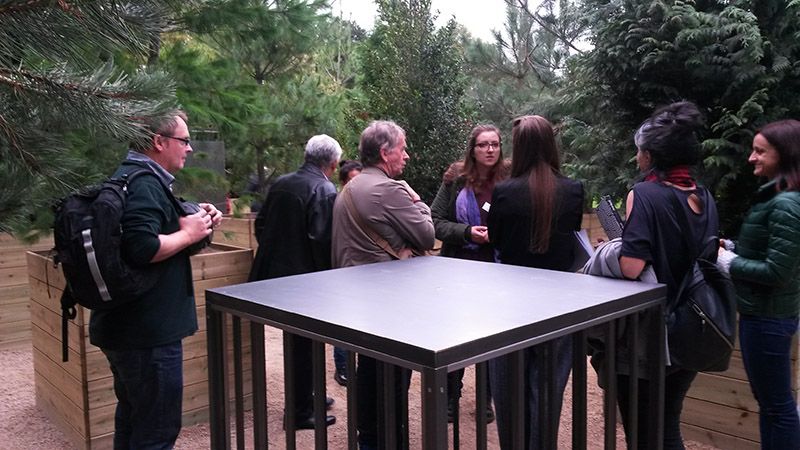 Our group is visibly moved by the garden and also the indoor elements of the exhibition including the repeated images of a young Vietnamese refugee and the Sound of Silence film.
Louise Hutchinson and Sarah Spencer from the Sculpture Park talk to us about it and take an interest in what we are doing together, exploring creative ways of commemorating, remembering and taking action.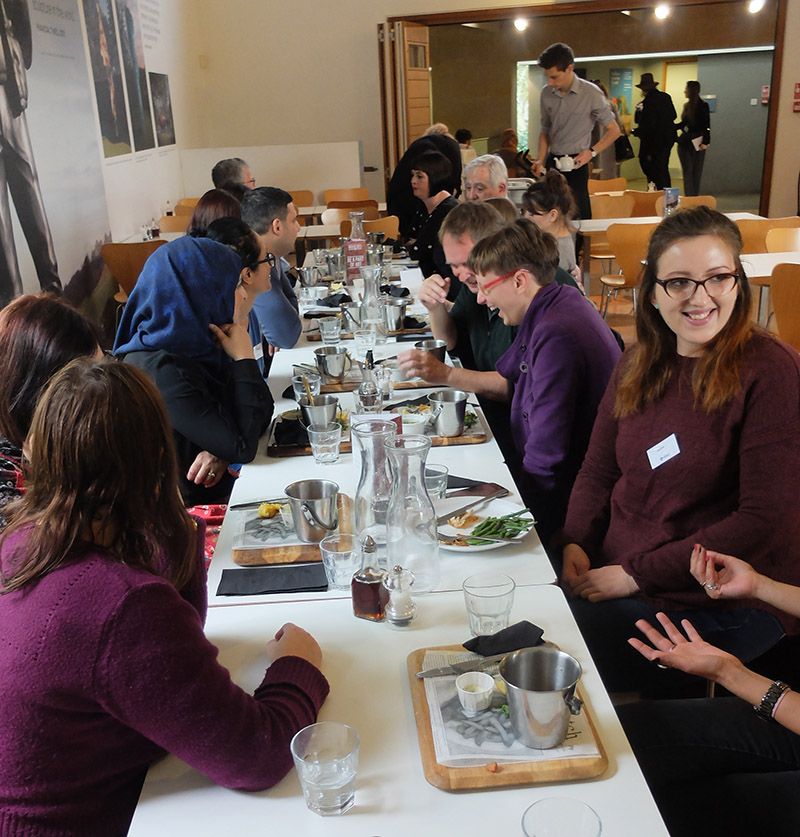 After a fish and chips lunch in the café, everyone is sent off to collect small branches for a simple activity this afternoon and to use tomorrow at a sharing event with lots of community groups and individuals interested in this project.
The group spend a little bit of time responding to the exhibition by recording their thoughts on leaves that are wound on to twigs. It seems apt to use the imagery of trees.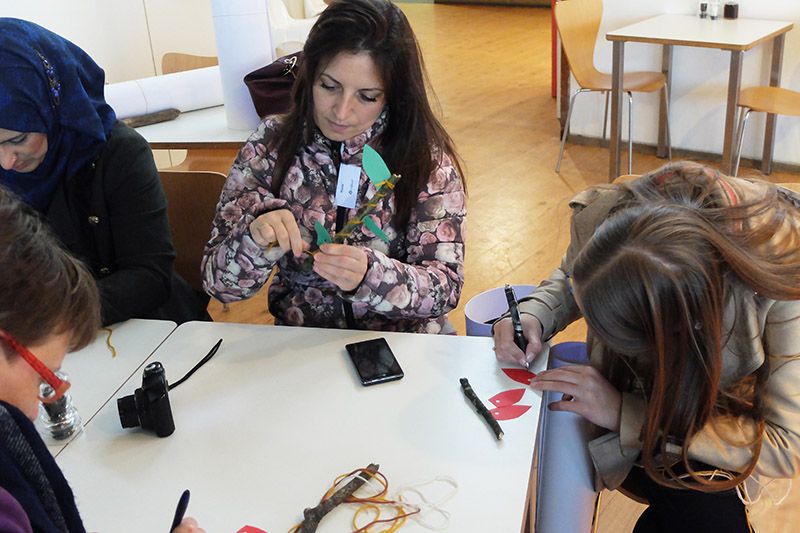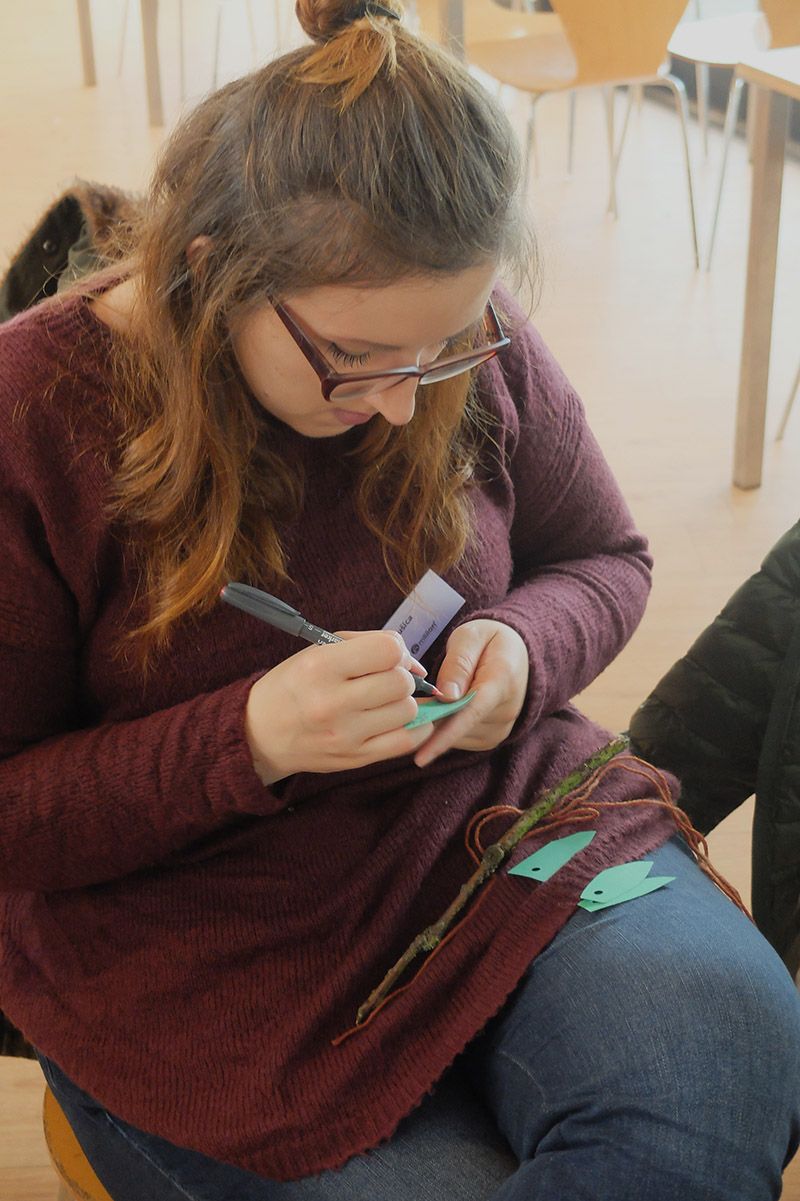 I saw an artist responding to the world
I thought about how immediately he communicated the story
I felt compassion
I saw the worst actions of humans in one picture
I thought we must act to protect the future
I felt pain and hope
I saw the power of the image
I thought I am blind even though I see a thousand images a day
I felt guilty for ignoring the signs