Event 5:

Remembrance, commemoration and action
---
Rehearsing together
In January 2018, we welcome our European friends back to Huddersfield with some new faces from Italy and Poland. A few days of intense activity at the University of Huddersfield lead to a final event to be shared with an audience ...
A basic structure is fleshed out with song, story, poetry, image, film and audio.
Joanne from the UK helps Maurizio from Italy with rehearsal of the Refugees poem.
Stevan, from Serbia accompanies Chiara's singing of an Italian folk song until she's happy to sing it without him.
Parveen assists Natalia, Kasia and Patrycja from Poland with translations of their recorded interviews with volunteers from Majdanek.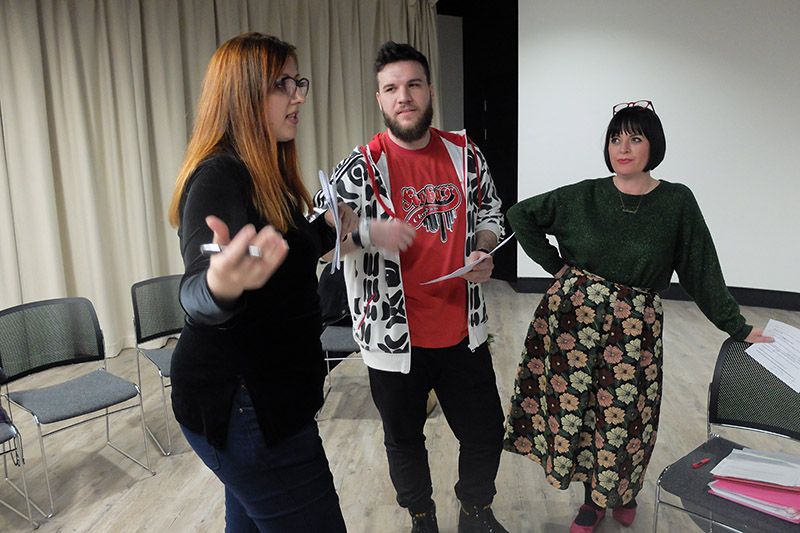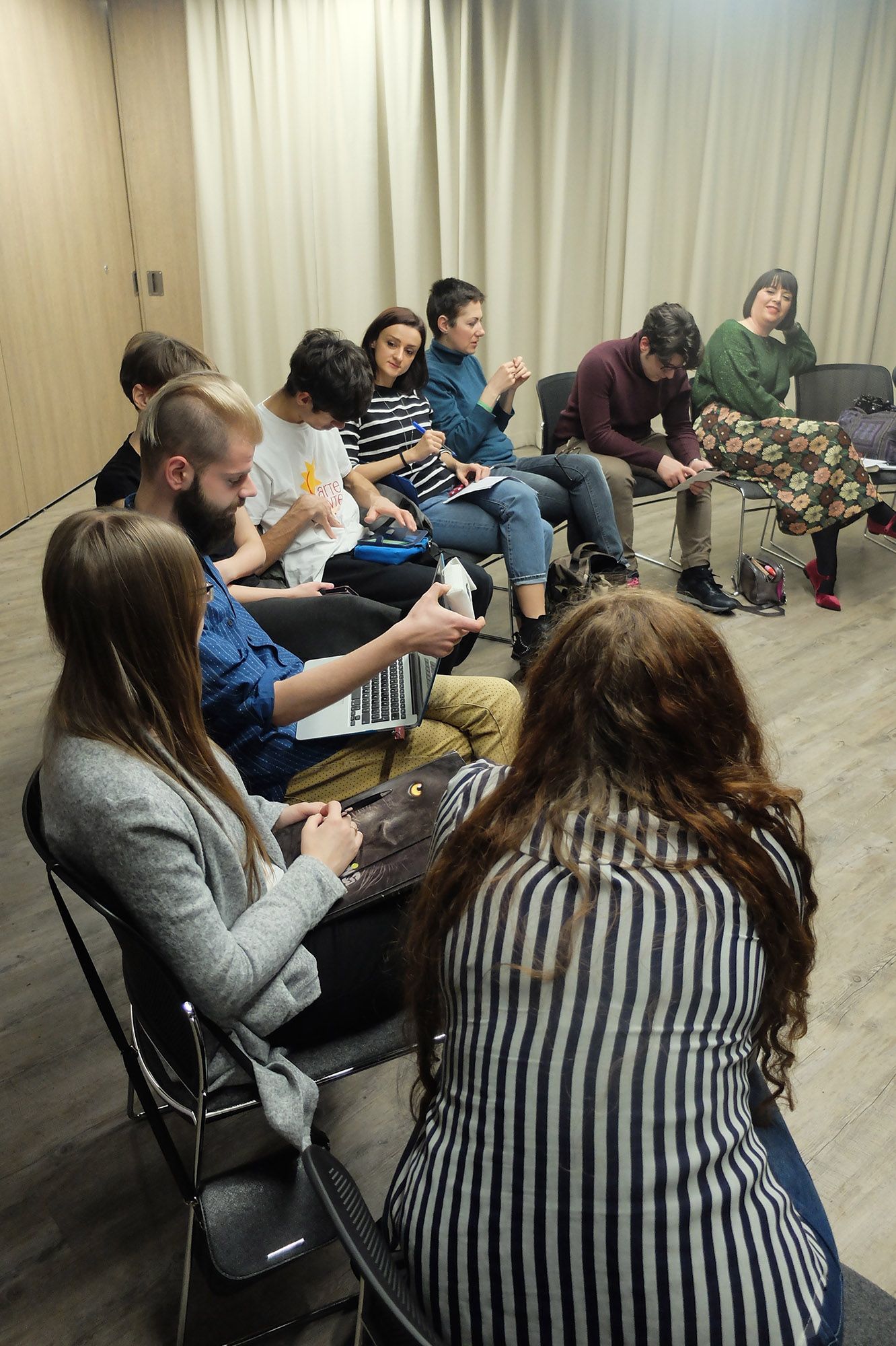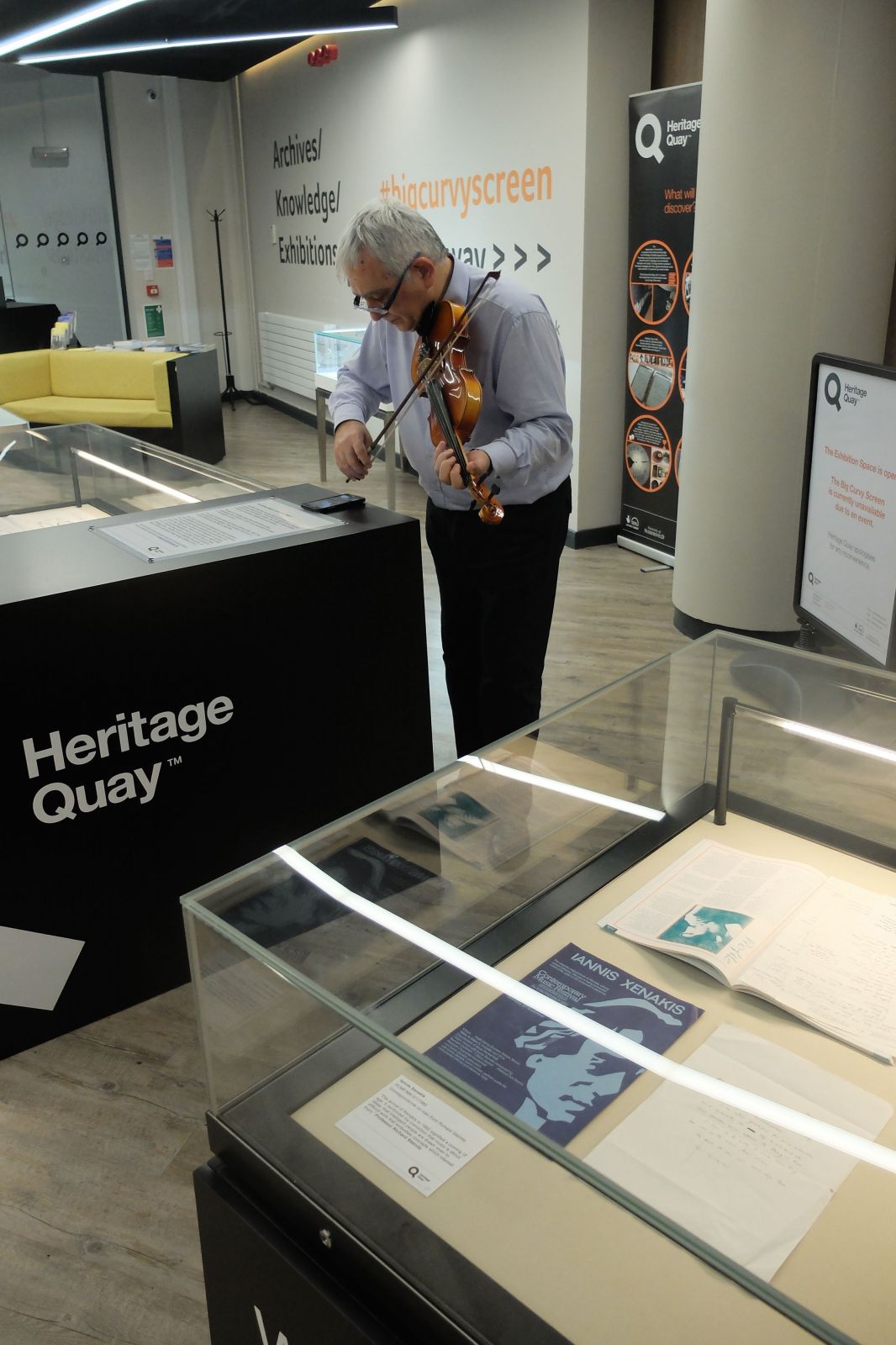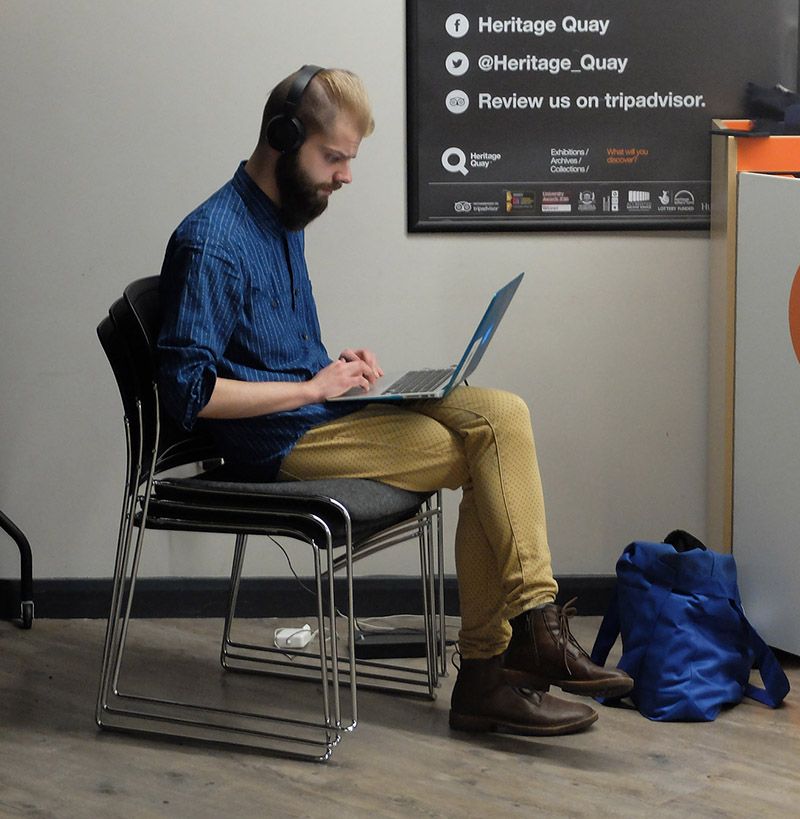 Szymon puts the finishing touches to his recording of Rabbi Nachman's story of The Turkey Prince which he tells so beautifully.
The Serbian group involve the whole team in the piece about the Subotica synagogue and Dusica directs it confidently and with ownership.
Chris weaves all the images, film and audio in to the programme with great care and patience.
Madeleine, Dusica and Parveen help to put an exhibition together, placing responses from all four countries in white boxes.
Visitors will be invited to lift the lid or peep through a hole. Fairy lights and torches illuminate a painting, small figures, felt shoes or a poem.
The exhibition is called "A Glimpse…" There are 20 boxes.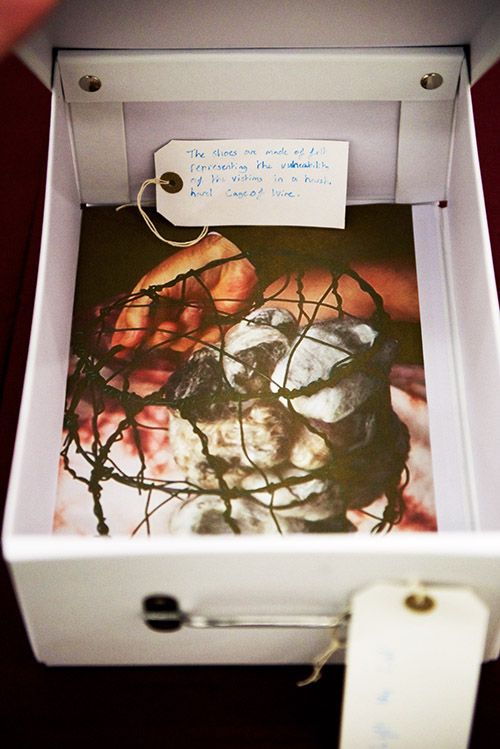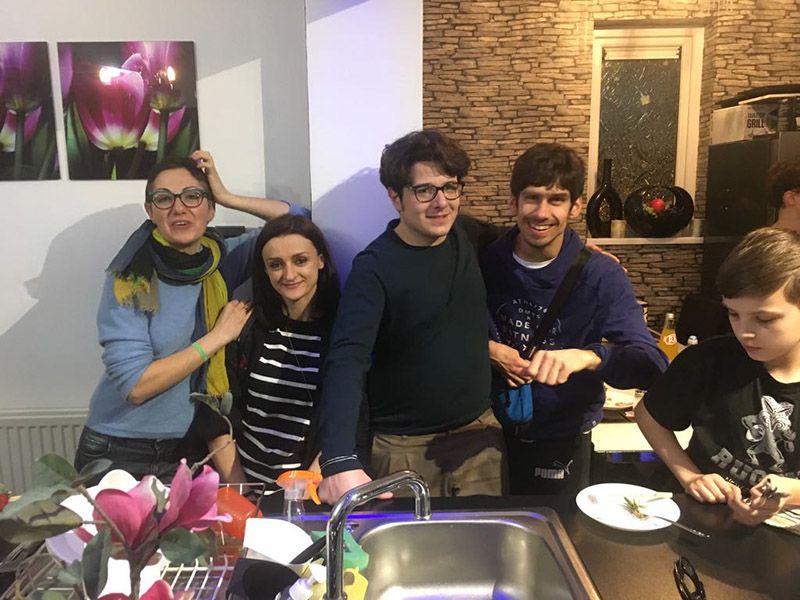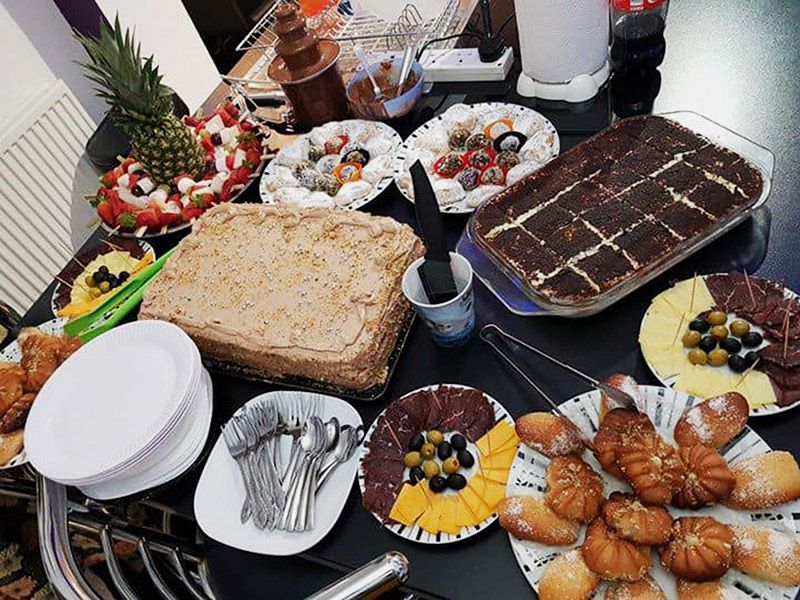 After a long day, Jasmina who lives in Dewsbury, Yorkshire, invites 16 members of the team to her home for Bosnian coffee and cakes. She says "It will make people feel at home."
This is an amazing and generous gesture and transcends any pain associated with the Balkans war, which we realise is still present in hearts and minds.
Jasmina has been helping to make the Weeping Sisters figures for the Holocaust Memorial Day procession and is famous for her coffee and cakes.