Event 3: Subotica, Serbia
---
Learning how to be visible
Učimo da budemo vidljivi
In the morning, the UK team shares their presentation about Iby, Fatima and Jasminka and the group watches the Holocaust Memorial Day film. People begin to respond almost immediately . . .
"It is the same for some of us. The Roma suffered in the Holocaust and those who left Kosovo have experienced some terrible things."

"Our families lived through the Balkan conflict. It was terrifying."
Stevan shares a longer presentation about the work of ECR:
The poorest Roma are six times poorer than the non Roma. Children have been unable to attend school because they have no shoes. Many people are illiterate and have no way of contributing to local life. Discrimination and hatred from local people has been a problem.
We are learning how to be visible. We want to be partners with other organisations and institutions to affect change. The organisation is working hard to improve conditions for Roma people and to encourage them to send their children to school, especially the girls.
Some of the young women there today have become teaching assistants and are good role models for the children.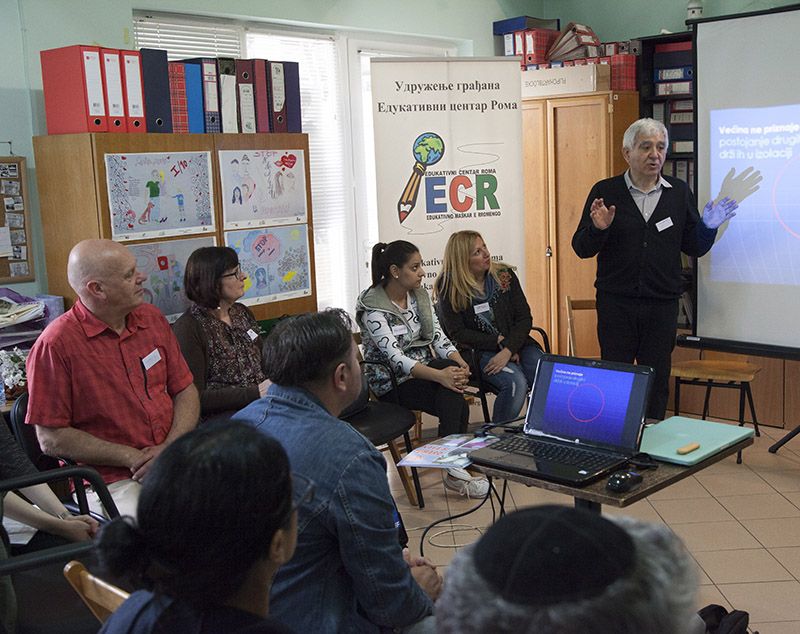 Concerts have been organised involving Roma and non Roma. Finding common interests is the way of developing understanding.
I think this is also what you are doing in the UK with your communities.
Mohamet who is Muslim and born in Kosovo tells everyone about his family's suffering and long journey to reach a place of safety in Subotica.
They should have boarded a smuggler's ship to cross the Adriatic sea to Italy but whilst they were waiting, staying in parks and open spaces, they were moved on by the police before they could board.The ship sailed and sunk. Two hundred people died.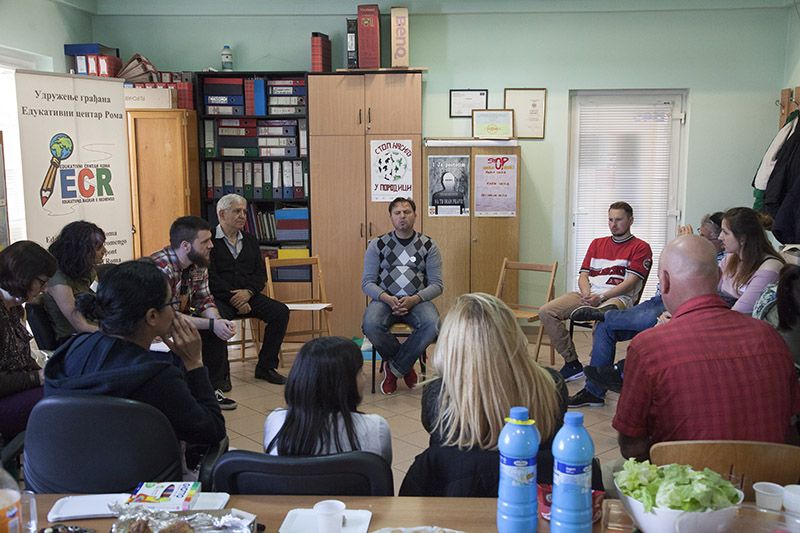 Rejhana tells us 50 members of her family died on that ship.
The boat was a black market ship and in a poor condition but people were desperate and so they paid good money to sail on it. She was only 10 when she left Kosovo. She was aware of the discrimination against Roma wherever her family went.
Fortunately, Stevan was in Subotica and he has made it possible for Roma refugees to be educated. Rejhana went to college and is now a teacher in kindergarten.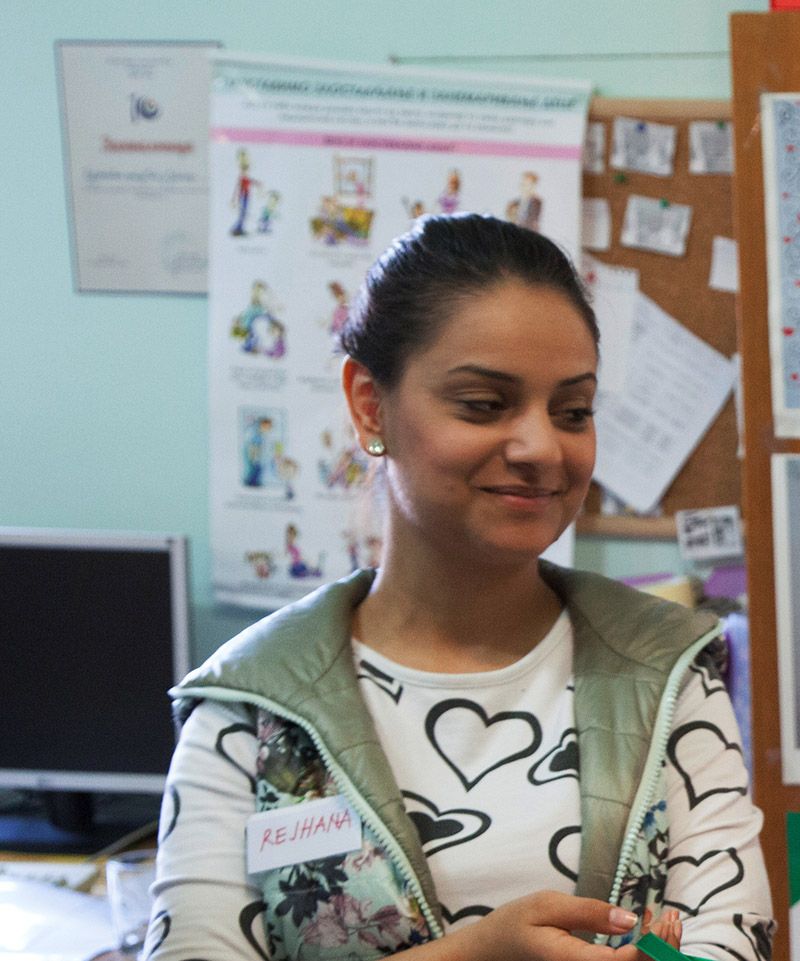 Stevan talks about his mother during the Second World War.
She was in Belgrade when the Germans picked up the whole of the Roma population and deported them to a concentration camp.
For some reason, a German officer plucked her out of the group during the appell (roll call) and she became a domestic servant for the Germans. She survived the gas chambers.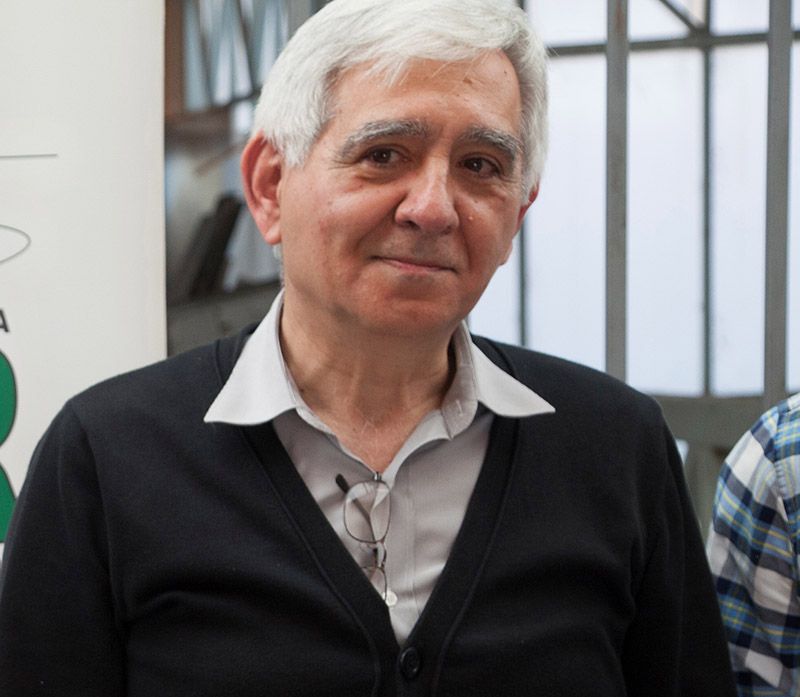 We all share a wonderful lunch including several varieties of Börek. There's time to explore the market, we wish Nada a happy birthday by giving her a button box and connections and friendships are deepened between the two groups.
We gather once more and Parveen leads us in an activity that helps us to focus. We share the meaning of our names as the ribbon connects us. It's fun and it draws us together.
Now we think about what was shared during the morning, what the messages are for ourselves and for a wider audience ...
We begin the process of writing the collective poem as we did in Lublin and Reggio Emilia, contributing single words on paper buttons and phrases on strips of card ...
The phrases are shuffled around until everyone is happy with it. Dušica reads it in Serbian. Parveen reads it in English ...
Parveen reads out our Subotica collective poem
Len's blog continues to capture the depth of the connections and discoveries we are making: