Event 3: Subotica, Serbia
---
A message in my hands
Poruka koja staje u šaku
On our final day together, we meet together at the headquarters of LDA Subotica with Filip and Silvija and have the pleasure of meeting their director Stanka Parać who bravely participates in a final creative activity with us . . .
Before we get started, she gives us some examples of positive work that Filip and Silvija have been undertaking with young people in the city, to take back to the UK and share with 6 million+ trustee Phil who knows Stanka and the organisation very well. They work tirelessly to encourage cooperation, integration and participation in democratic processes. She is obviously very proud of her team.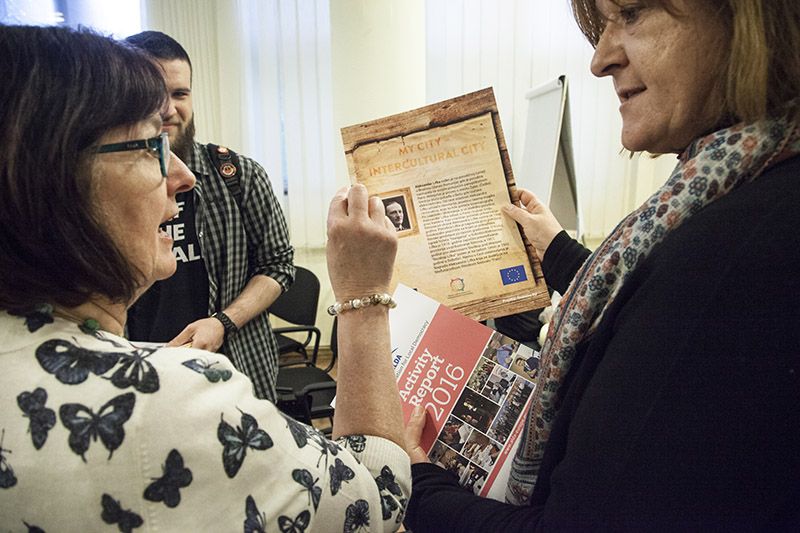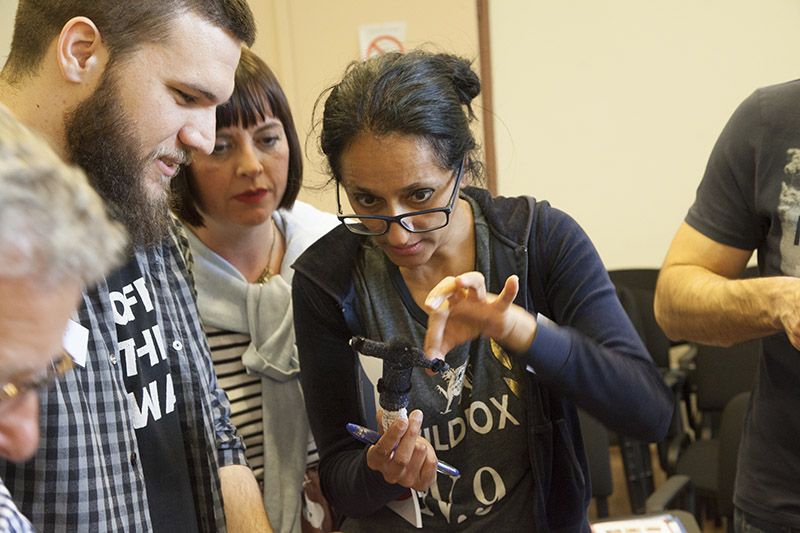 Today, we are making the small figures of people who have shared their testimonies with us, holding them in our hands and reflecting on their stories and messages to us and the wider world. Mandeep leads the activity.
Silvija was worried about the glue. PVA glue is not to be found in Subotica, but the substitute works well, if a little stickily, and is the cause of smiles and laughter as we work. It continues to surprise us how humour can sit side by side with grief and pain.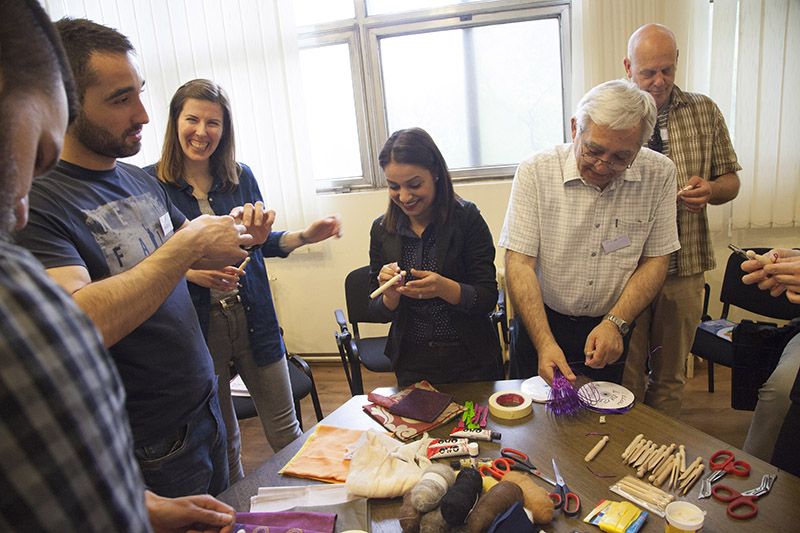 Every time we make these figures, the level of thinking, reflection and transformation deepens. Perhaps we get better at introducing the activity each time. Perhaps, the nature of the groups and their experiences influences the results.
This time, people write descriptions and messages on the luggage labels and are also very articulate about the stories, the questions that arise, their hope for a better future locally, nationally, globally.
"Life can be hard but there is a chance to find the right path, to lead you and your family to the right side of life."
Stanka
"I remember Abe Wolfson, known as 'the man in the white suit' who was born in 1898 and murdered in 1942 in the death camp. He had a strong identity and then he was snuffed out."
Stevan
"This is Eva, who survived Auschwitz. Like Iby she was very young. She returned to Subotica, made a new life, started a family. Her message: 'Love those close to you, be grateful for what you have. Do not blame or discriminate.'"
Rejhana
"There are two types of people. The bad have a big, destructive impact but in the end, the goodness of people takes the glory. The influence of bad lives can live inside of you so we must always be watchful."
Milos
"Iby made a promise to tell everyone what happened to the Jews. She kept that promise and is still, at 93 years of age, sharing her testimony with young people."
Parveen
Maurice, who is Jewish, surprises us with what he says...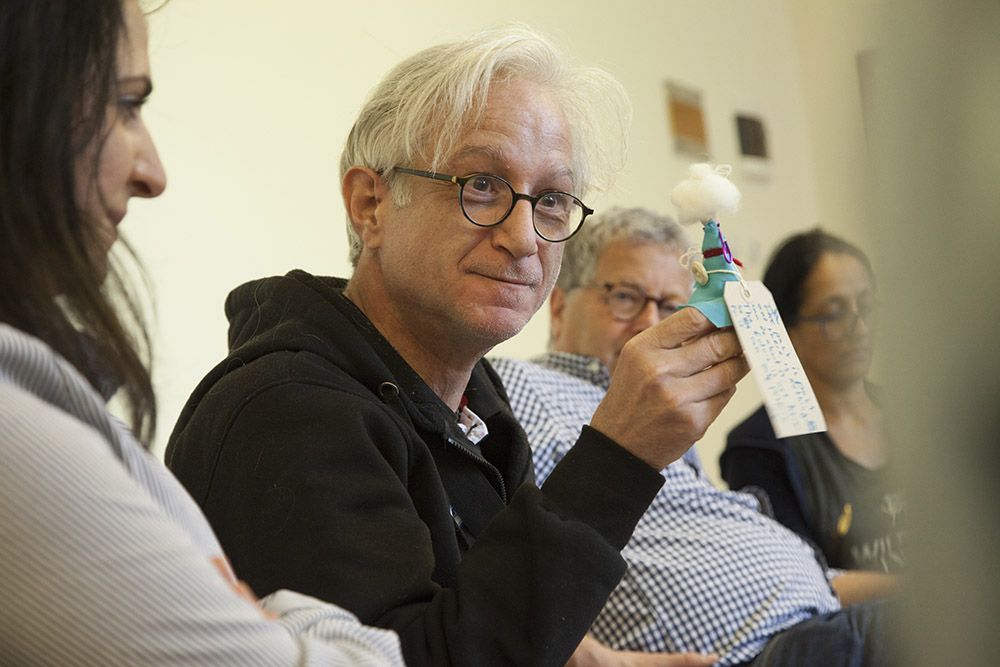 "My figure is neither male nor female and does not represent anyone from the past. This is a young person in the future, who will judge us for the decisions we make now and the actions we take or don't take. Will we have done enough?"
Once again, Len encapsulates the session beautifully in his blog:
He has continued to paint, draw, take photographs and support everyone throughout the process with a quiet sensitivity and wry humour. He is very much part of the group and yet he remains on the outside looking in, which turns out to be a very significant role.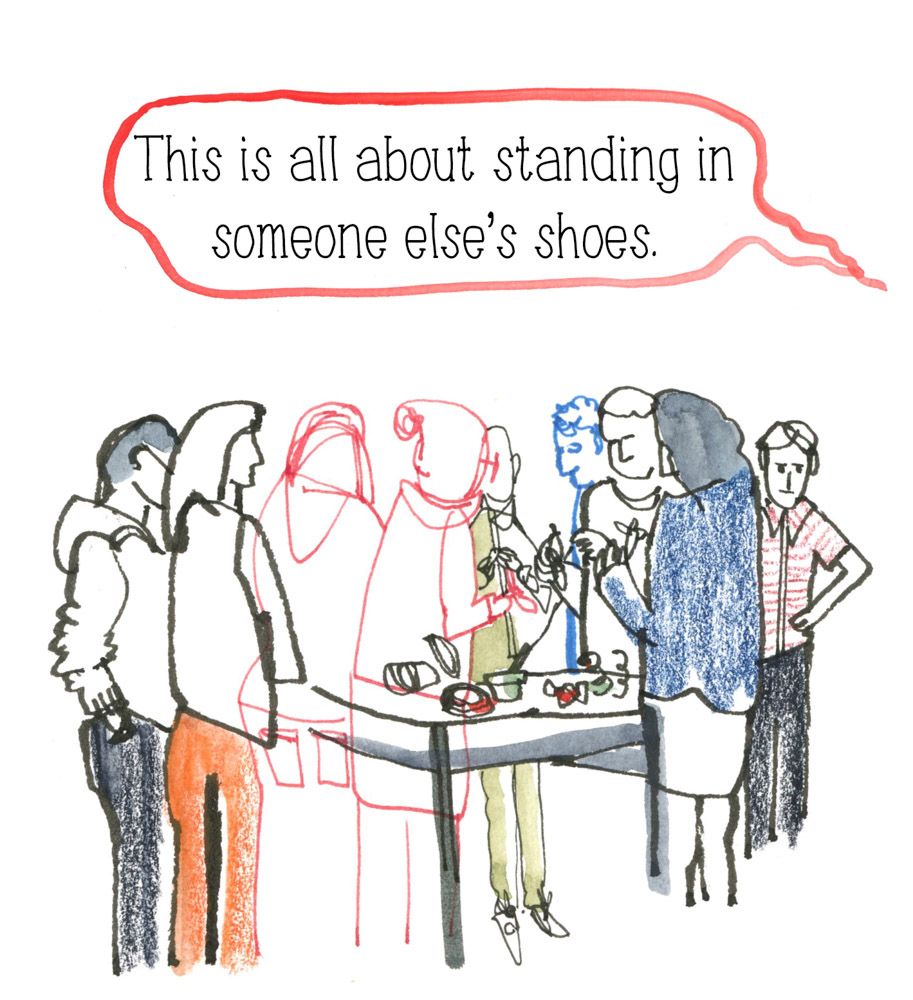 Chris explains what the next steps will be when our partners visit the UK in October 17 and January 18. Everyone will develop ideas, dialogue and themes initiated during this visit and bring creative responses to share with one another and the other groups from Poland and Italy.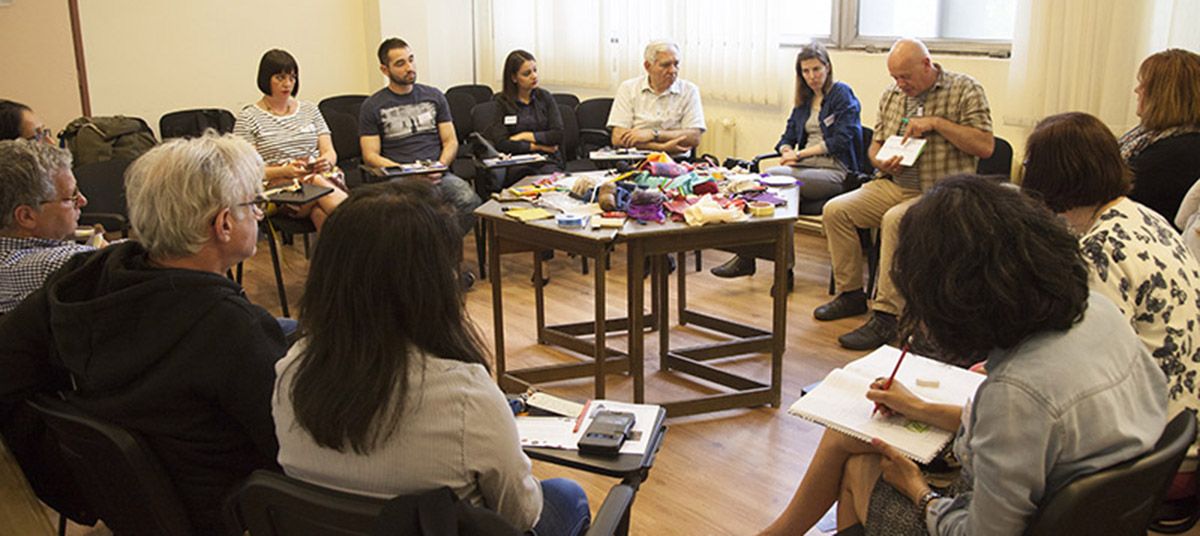 We finish our visit to Serbia with a wonderful meal at a local restaurant, where we are served lots of traditional village food and the conversations continue.