Event 4: Coming together in the UK
---
A meeting of cultures
Everyone has some spare time to explore Huddersfield on the morning of Day 2. Later, we set off for Dewsbury to spend the afternoon at Brigantia, the space used by Creative Scene who are kindly hosting the Sharing Event in the evening . . .
Slowly and gently we begin to share some of the creative responses put together by the four countries. Some are further along than others. People are invited to work with a partner from another country, to tell them more about their response and help them present it.
Szymon presents Parveen's artwork related to what she saw and experienced in the synagogue in Subotica. Parveen talks about Szymon's ideas for an installation.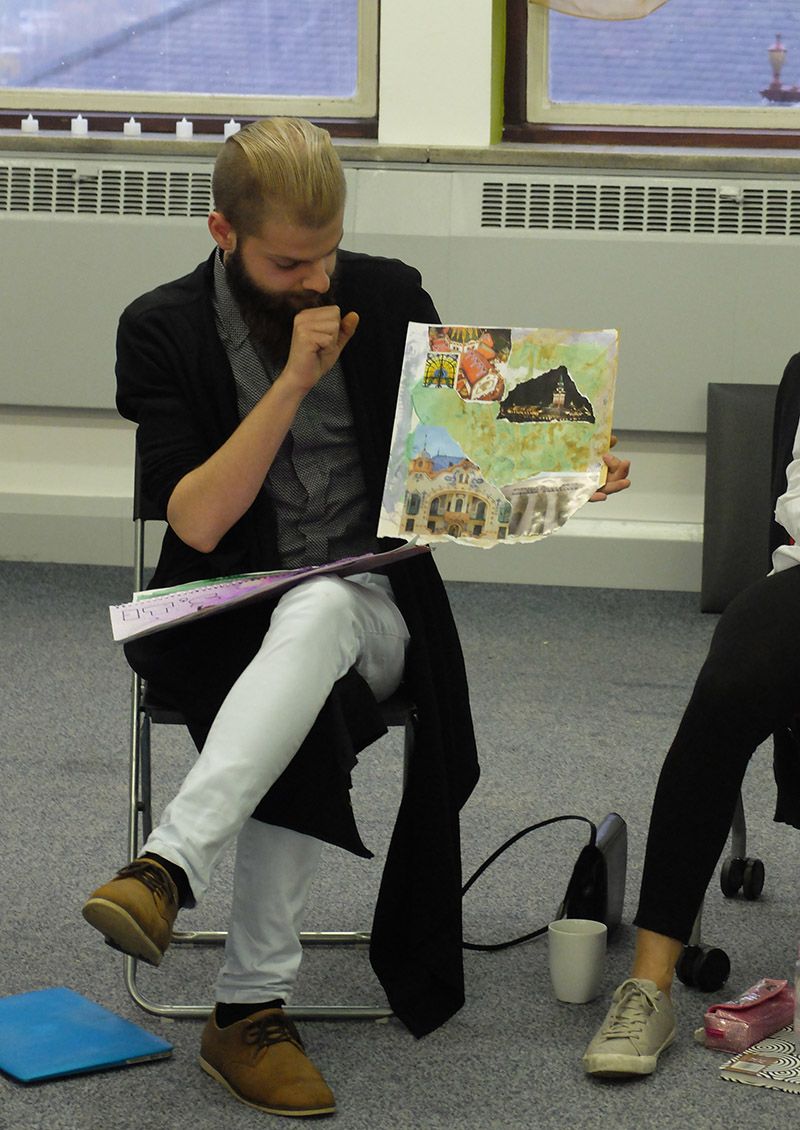 There is humour as well as focus and respect for one another.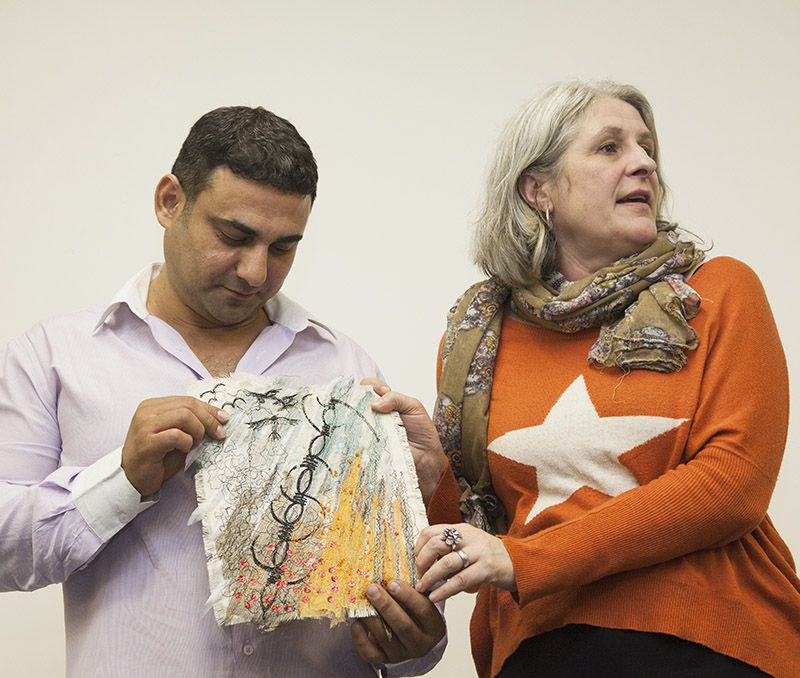 Naomi presents Assef's composition for lute and Assef introduces a textile piece that Naomi has made as a response to Majdandek Concentration Camp.
We prepare the space to receive almost 60 guests who are coming to hear and see the responses from the Every Button Counts group and find out how they can be part of the final projects and events leading up to Holocaust Memorial Day 2018 in January.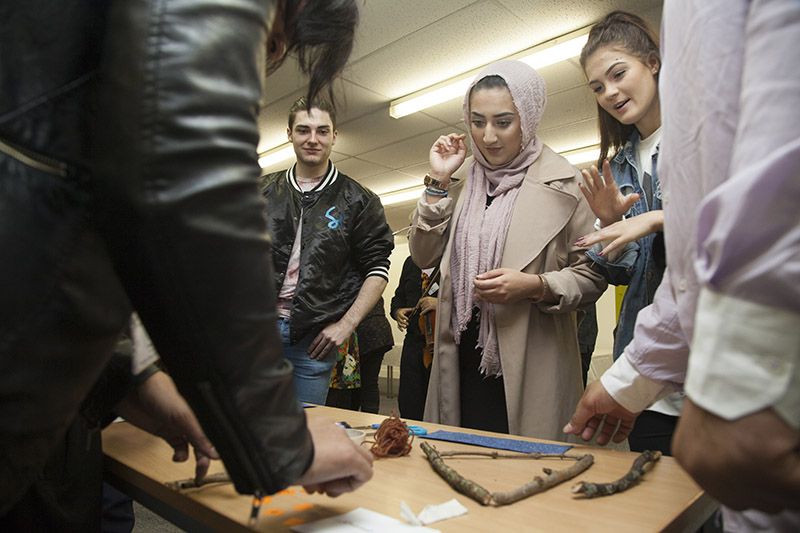 We ask mixed groups of people to create a shelter and to rearrange the letters of negative terminology used about refugees like "other" "scrounger" "stranger" to find positive words that can be added to the shelters ...
"Other"
becomes
"hero"

"Outsider"
becomes
"editor"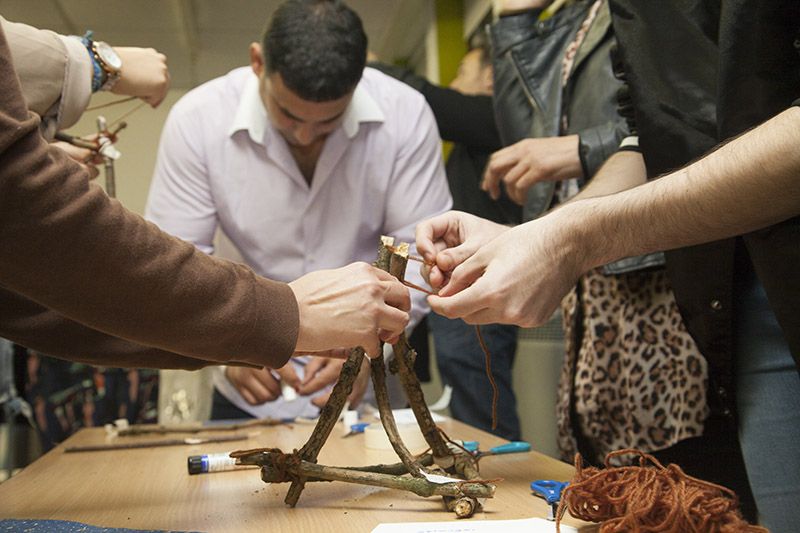 Filip observes: "It is just incredible to see so many people from many backgrounds in one room, talking together, doing the activities together."
Stevan says: "It is a true intercultural spirit you have here. How do you do that?" We explain it has taken many years and is still hard work.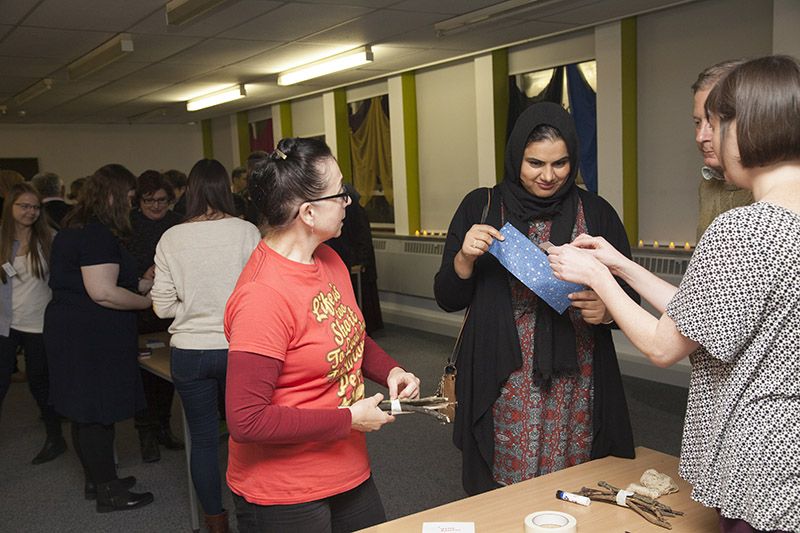 We are very touched to see Bosnian friends talking to the Serbian participants of the project.
We realise that this is a very brave and meaningful exchange. Photographs are taken and they look forward to meeting again.
Josef, who is 12 and Czech Roma, is delighted to meet Roma delegates from Serbia. He speedily volunteers to come to the workshops to help make the Roma processional figure for the event in January: "I'll come with my Dad."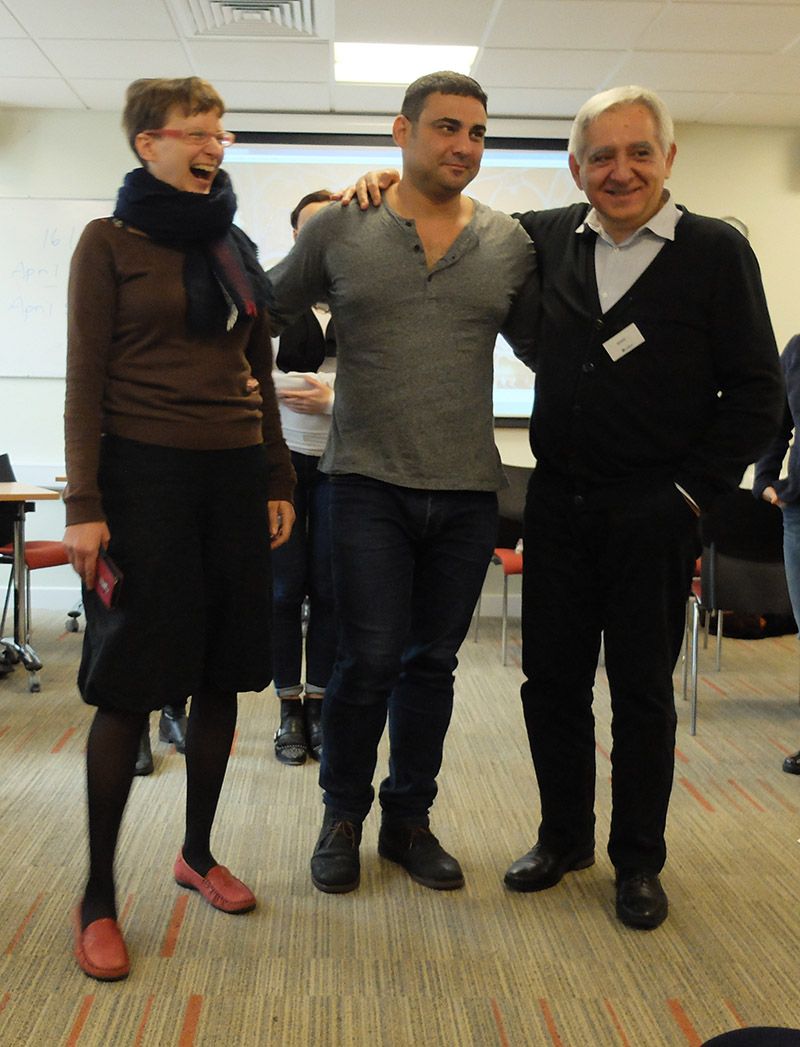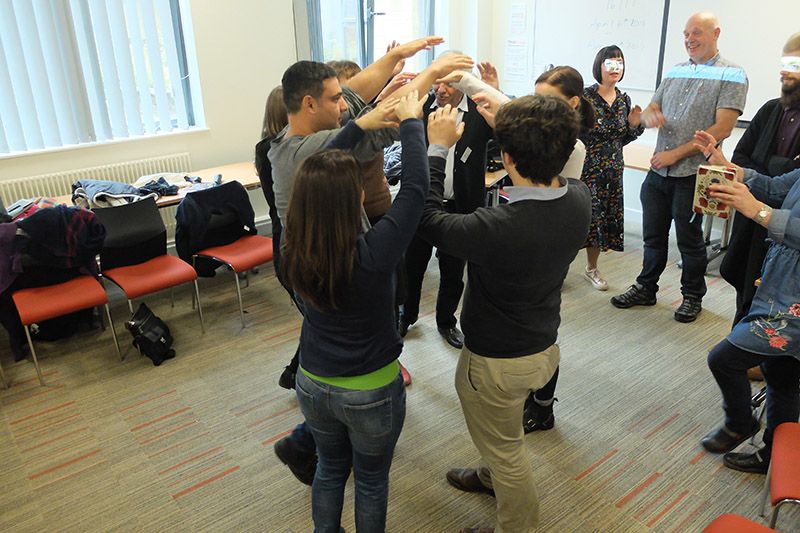 We meet once more next day at the university to talk about how the responses can be developed by each group in their own countries, but also designed to involve everyone, so that we can present an event in January that is visual, doesn't depend on language alone, is cohesive and clear in terms of stories, images and messages.
Some people find it difficult to move away from the idea of a formal presentation such as a talk about the history of a Jewish community in their city with accompanying images. We take the Subotica response as a starting point for thinking differently about presenting images and emotional responses as well as information, remembering the Alfredo Jaar exhibition. This means getting up, putting bits of paper away and beginning to move people around in the space to create pictures.
There is a light bulb moment when Dusica suddenly says "I think I get it, I understand" and she instinctively begins to direct the group to tell the story of the synagogue using the imagery of peacock feathers, a bench and a tent. She is excited. People know what they have to do to progress ideas before January. At the end of two hours exploration and planning, we are exhausted and the 3 days of work together are over.
There is a final evening of fellowship at a local pub in Huddersfield where we eat, drink, draw and sing. The UK team led by Phil, teach friends to sing the chorus of On Ilkley Moor baht'at in Yorkshire Dialect!